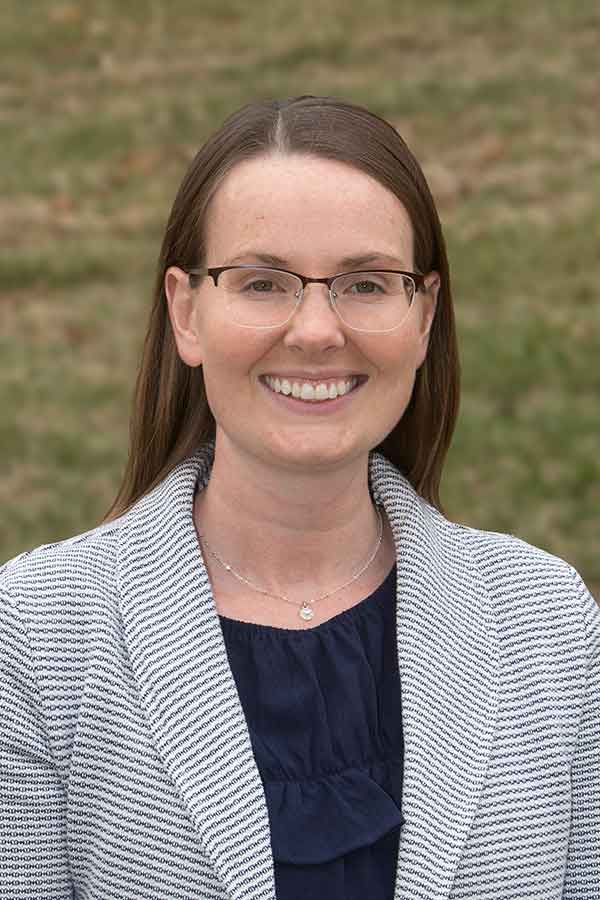 Laura Holthaus, MSFP, CFP®, RICP®
Wealth Planner

A devoted wealth planner and advocate, Laura is passionate about serving clients of all backgrounds, but especially young professionals, military members, and their families as they embark on their financial journey.
Laura's mission is simple: to provide you with education, direction, and confidence as you pursue your personal vision of success.
When Laura was in high school, her dad enrolled her in Dave Ramsey's Financial Peace University through their church. Soon after the course, he helped her open a Roth IRA. Having someone to encourage Laura to make the right financial choices early on set her on a path for success. Today, Laura strives to be that guide for you as you navigate money matters together.
Financial planning and investing can be overwhelming. Laura enjoys explaining the basics and has the unique ability to break down complicated concepts into bite-sized pieces in a way that is intuitive, straightforward, and easy to understand.
Laura leans on her years of experience, diligence, and compassion to help remove uncertainty from your financial picture. With a commitment to service and support, Laura spends time getting to know you, your family, and your goals. From there, she designs a personalized plan through a series of easy-to-follow next steps. At every phase, Laura listens with intent, strives to make you feel comfortable, and always lets you set the pace.
Laura began her career at Family Investment Center in St. Joseph, Missouri in 2008, and served as investment advisor and chief compliance officer until 2019. From 2019 to 2021 she worked in philanthropy for the Mosaic Life Care Foundation. Most recently Laura served as portfolio manager for Charleston Financial Advisors, a registered investment advisor in Charleston, SC.
Laura earned her bachelors' degrees in economics and business administration from Missouri Western State University and her master of science in financial planning from the University of Missouri – Columbia.
Laura and her husband, Scott live in the country with their children, Cooper, Chloe, and Kate. They attend Wyatt Park Christian Church in St. Joseph, and, when the weather is nice, you can find them four-wheeling, fishing, gardening, or playing in the dirt with their kids. During quiet time, Laura enjoys sewing, crocheting, baking, or reading a good book.