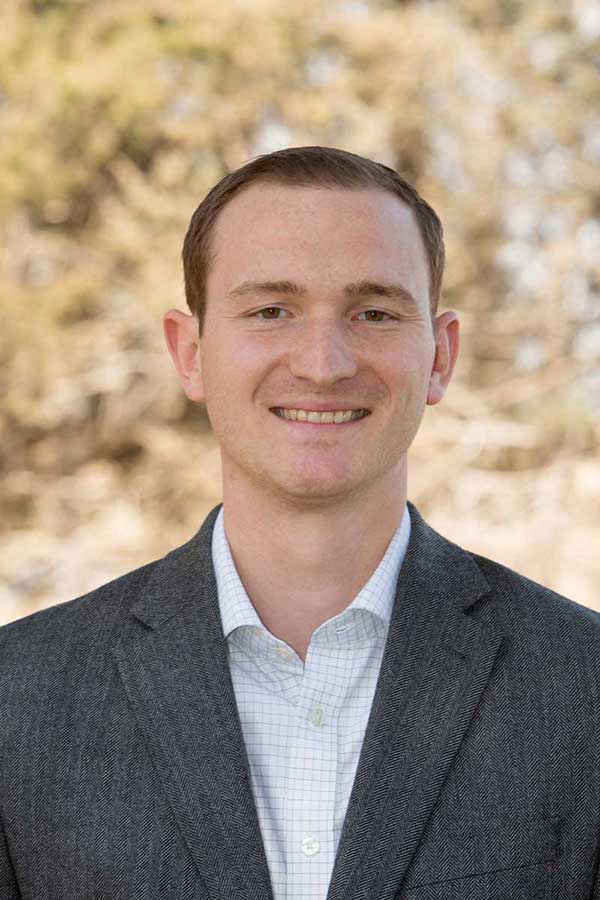 Christian Bryant
President/Chief Investment Officer
As president and chief investment officer, Christian applies his passion for analysis and investment research to developing custom, personalized portfolios for individuals, families and business owners.
Christian's mission is simple: to bring clarity and knowledge to every phase of your financial journey.
Christian believes detailed financial planning is the foundation for implementing appropriate investment strategies. With his credentialed background in investment management, Christian ensures personally that every portfolio is customized through the lens of your financial plan and desired level of risk so that you can feel confident in your pursuit of your personal vision of success.
Christian is committed to providing value and support to you from day one. The relationship doesn't end after the financial plan is developed and a portfolio has been built. As goals shift and life happens, Christian is available to help you make better investment decisions.
A strong believer in continuing education, Christian is a Chartered Financial Analyst (CFA) Level 3 candidate. Holders of the CFA designation gain credentials, which are globally trusted and recognized within the investment industry. To earn the designation, an advisor must demonstrate extensive knowledge of the investment management field by completing over 1,000 hours of self-study while passing three levels of the multidisciplinary CFA Program over several years.
Christian holds a Bachelor of Science degree in Business Administration with an emphasis on finance from The Master's University in Santa Clarita, CA where he was a goalkeeper for the university's soccer team.
Christian resides in Kansas City with his wife, Amanda and their daughter, Shiloh. True foodies, they love trying local restaurants as well as grilling and smoking meats. Christian's other interests range from reading about markets and macroeconomic history to teaching preschool children at his church and cheering on his favorite Michigan and Detroit teams.