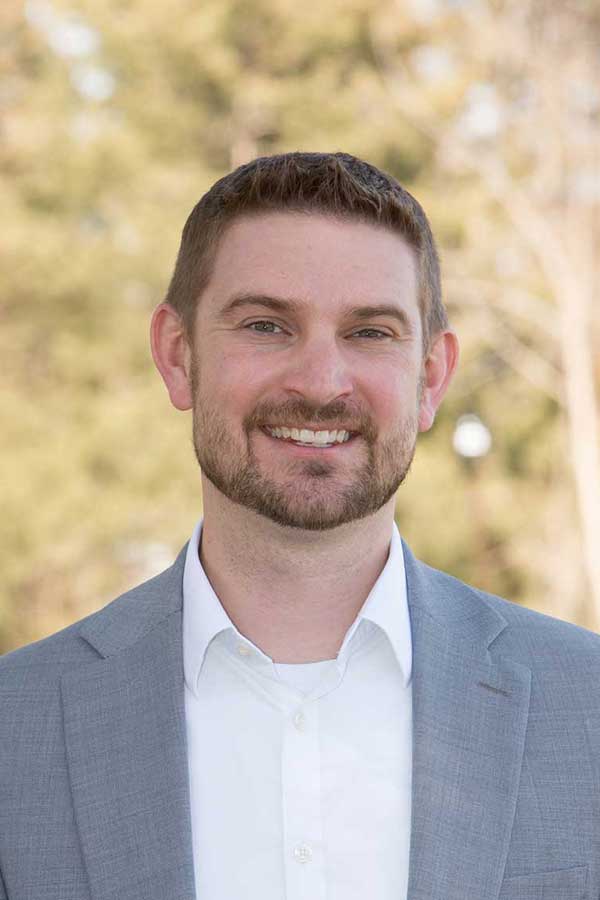 Austin L Nold, CFP®
CEO/Senior Wealth Planner
A dedicated, tenured, and credentialed senior wealth planner, Austin serves as a trusted guide by providing comprehensive financial planning services for individuals, families and business owners like you.
Austin's mission is simple: To help cut through the noise and bring clarity, compassion, and confidence to every step of your financial journey.
Whether you are preparing for life's milestones, like retirement, college, or a business transition, Austin uses a combination of experience, technology, team resources, and a defined process to build your comprehensive financial picture.
With a commitment to service and support, Austin will get to know you on a deeper level, help define your vision of success, and design a personalized plan with manageable next steps. And only through the lens of planning, Austin and his team can then determine what investments to be made.
With the heart of a teacher and the mind of a senior wealth planner, Austin has the unique ability to take sophisticated concepts and communicate them in a way that is easy to understand.
In 2021, Austin was named to Forbes' Top Next-Gen Wealth Advisors List. In 2022, Austin was named to Forbes' Best In-State Advisor List.
Austin graduated from Missouri Western State University in 2008, where he earned a Bachelor of Science in Economics. After successfully demonstrating the skills, knowledge and experience needed to use the financial planning process to serve the needs of individuals, families and business owners, Austin earned the  prestigious Certified Financial PlannerTM certification (CFP®) in 2015. As a CFP, Austin has pledged to adhere to the principles of integrity, objectivity, competence, fairness, confidentiality, professionalism, and diligence when working with clients.
Austin and his wife, Laura, live in St. Joseph with their three children, Elliana, Dillon, and Beckham. Outside of the office, Austin enjoys golfing and spending time at the lake with family and friends. A big sports fan, you can find Austin attending and watching golf, football, and baseball all year round.